Top UX Designers to Follow in 2019
Getting inspiration for new design ideas can be frustrating, I know. Sometimes you want to check out some best practices, get amazed, look at your product designer and wonder if your UX will ever be such good (-yes, I'm looking at you Alican! 👀).

We've prepared this directory so that you'll easily find great UX designers and follow them in 2019 to get their inspirations. By the way, we'll regularly update the list so feel free to make suggestions to me via my Linkedin and bookmark this link to see the new additions.
(-just kidding, Alican is a great guy! I'm sure he'll make into the list in 2020 🤜🤛)
Here are the top UX designers to follow in 2019
Before listing these great minds, let me tell you that there is no particular order in the listing. Make sure you check out everybody in the list and see they have been doing lately.
Luke Wroblewski – Product director at Google 👑
LukeW is an internationally recognized digital product leader who has designed and built software used by billions of people worldwide.
Luke is currently a Product Director at Google. Earlier he was the CEO and Co-founder of Polar (acquired by Google in 2014) and the Chief Product Officer and Co-Founder of Bagcheck (acquired by Twitter in 2011).
He's also very active on Linkedin, here's the last thing he shared to 320k+ people following him:
How to decide what to measure/which metric to track:

Set goals- what do you want to see happen?
List potential metrics; they could be data you have or need to collect
For each, write what would happen if you measure it; what actions would you take?
Rank this list of metrics by the biggest/clearest impact on your goals.
Collect data for the top few to see if the actual data really lead to the outcomes you thought it would.
Regularly & visibility track the ones that do.

Remember you are what you measure, so choose carefully!
Graeme Fulton – Tea room manager at Prototypr.io ☕
Indeed, that is what Graeme says what his title is, on his Linkedin.
Graeme was a full stack designer and he started to code while he was working at IBM. Now, he is also a very productive maker.
His latest product, prototypr.io, has great design tool recommandations that you'd want to check out before you make your thing.
Viktor Goliaš – UX consultant for better SaaS MVPs 🤝
Do you have a complex SaaS product that even with a smooth onboarding process your users can't keep using it? Then meet with Viktor.
Viktor has a technical background which helps him to understand the complexity behind the execution of designed ideas, build tools for internal purposes (Design Systems, Knowledge base). Follow his blog on https://minimumviabledesigns.com/ for useful UX tips to help you build better SaaS MVPs.
I can also verify his great talent. We worked with Viktor to improve the UX of UserGuiding! And the great news is… He's currently open for new opportunities.
Aarron Walter – Author of Designing for Emotion 😍
Aarron started his UX practices at MailChimp, now he's the VP of Design Education at Invision. Let me also add that he taught a wide range of design and technology courses at The Art Institute of Atlanta as Interactive Media Design Professor.
Oh, and his book, Designing for Emotion, inspired the work of design teams at companies and its principles have been applied by IBM, American Express, The White House etc.
Woah 😲
Lucky for us, he's very active at Twitter and sharing great stuff to answer our "Teach us, master!" calls.
Josh Brewer – Creator of 52 Weeks of UX 🌟
Josh did a great job for UX designers with http://52weeksofux.com, an incredible free resource for UX designers. He also was the principal designer at Twitter and the Director of UX at Socialcast.
In 2012, Fast Company named him one of "50 Designers shaping the future of Design". Which he considers it as "a win for designers everywhere who show up, roll up their sleeves, do the work, and sweat the details." in his own words.
He's also an active Twitter user, thankfully. Follow him on @jbrewer.
Steve Krug – Author of Don't Make Me Think 💡
Steve Krug (pronounced "kroog") is probably one of the most famous UX designers around the globe. His first book, Don't Make Me Think: A Common Sense Approach to Web Usability, is now in its third edition with over 450k copies in print.
He also has written a second book, Rocket Surgery Made Easy: The Do-It-Yourself Guide to Finding and Fixing Usability Problems, and he's very active on his Twitter @skrug.
The books were based on the 20+ years he's spent as a usability consultant for a wide variety of clients like Apple, Bloomberg.com, Lexus.com, NPR, the International Monetary Fund, and many others.
Cosimo Scarpa – Great designer with Neuroscience background 🎨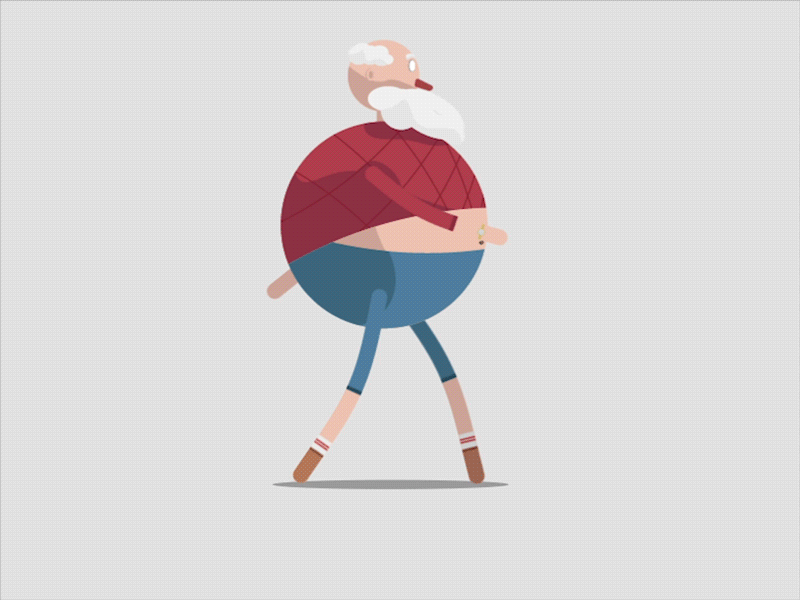 Cosimo is currently featured by Muzli in Medium with his article Psychological rules and decision-making in Design, Cosimo is a very talented designer with psychological thinking.
Quote from his article, "Most of our decisions are just driven by habit, limiting the number of choices and prove a clear design can help the users to take a desiderate final action." summarizes the importance of a clean and simple UX design.
Tiffany Eaton – Interaction Designer at Google
🤹🏻‍♀️
Tiffany is currently featured by UX Planet in Medium with her article Content First Approach in Design: Collaborating with Content Strategists and UX Writers,
She's building messaging and communication tools for the next billion users at Google. Definitely should keep an on her work and articles!
Quote from her article, "Design works around the content. The content is what users need to help achieve their goals and it is what breathes life into the design. Designers, UX writers and content strategists are the stewards to curating and making that content accessible." is easily an instant retweet by UX copywriters.